In just 5 minutes you will prepare a cake with very wet and very tasty yogurt. It's extremely easy, we swear!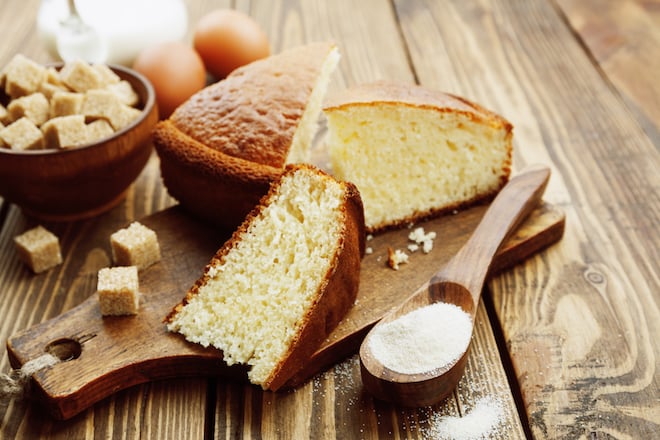 See also
Yogurt cake is definitely the easiest cake in the world to make at home. You do not believe us? Take off your apron and go behind the stove to try this ultra simple and quick recipe! Moreover, the result is very soft and insatiable. For those who like the challenge, you can start making a croissant with yogurt, it will be perfect for breakfast.
The lightest yogurt cake in the world
If you own this recipe, you can customize it to infinity! Indeed, yogurt cake can be used as a base for many gourmet cakes. Cut in half and coat the inside with dye or jam, cover with chocolate and multicolored vermicelli, flavor with lemon to tickle your taste… In short, treat yourself! This exotic coconut version will satisfy your gourmet tastes. Yogurt cake will not last long, we guarantee you!
THE EASIEST RECIPE IN THE WORLD Yogurt cake
Ingredients:
– 1 plain yogurt
– 3 jars of flour
– 1 jar of sugar
– 3 eggs
– 1 packet of dry yeast
– 1 box of butter
– 2 tablespoons vanilla flavor (optional)
Preparation:
In a bowl, add yogurt, flour, sugar, eggs, baking powder, melted butter and vanilla flavor and mix all. Mix well until you get a smooth, lump-free paste.
Coat with butter or place parchment paper in a cake pan. Pour the dough inside and bake at 180 ° C for 20 to 25 minutes. Check readiness with a knife (the blade should come out dry).
Let it cool for a few minutes on a wire rack and it's ready!